Working at Sandler
We need highly qualified people who are passionate about what they do.
We're all about creating success— for our clients—and for the people who make their careers with us.
Find success with a dynamic and growing company
Join a Winning Team
As the top sales and management training company in the world, the feeling in our offices is dynamic, fast-paced and cutting-edge. We're fully engaged in creating job fulfillment in the people who work here.
To that end, we offer a competitive compensation package, flexible schedules to help our employees achieve work/life balance, and ongoing training that helps them advance in their careers.
Please feel free to get in touch if you believe you would be a fit on our team.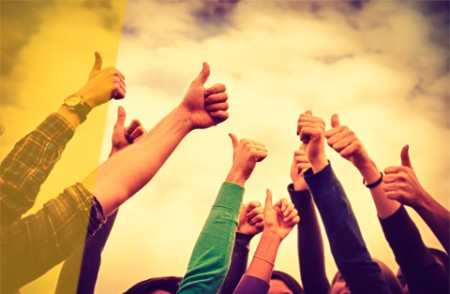 Sales Associate Position
This individual is a team player and exemplifies Shulman & Associates' core values in all their work-based activities.
They are a confident and organized self-starter that develops and follows a Sandler prospecting cookbook which includes behaviors such as cold calling, attending networking events, arrange speaking engagements and deliver talks to organizations and companies. They develop a solid understanding of the Sandler Selling Methodology through attending and participating in Sandler Foundations training each week.
Their prospecting activities result in 5-10 new sales opportunities per month. They are using the Sandler cookbook daily to summarize activities and maintain an accurate pipeline.
They attend (in person) and actively participate in all company meetings/events and scheduled coaching sessions with Kevin. They willingly and continually collaborate with all other Shulman & Associates team members to maximize client experience and retention.
Since we are a small office, there is an expectation to wear many hats. The need may arise from time to time to step in and help others. The Sales Associate shall perform other duties as needed which may be outside the descriptions below.
Essential Roles and Responsibilities:
Prospect for new business
Be the face of Sandler at networking events
Arrange speaking engagements and deliver talks to organizations and companies
Sales administration
Required Skills:
Excellent communication and listening skills
Ability to give effective presentations
Self-motivated with the ability to work proactively and independently
Able to problem-solve and maintain high ethical standards, tact and diplomacy
Required Experience:
1-2 years outside sales preferably B to B
Required Attitude:
Positive attitude of opportunity and abundance
Actions and attitude that reflects Shulman & Associates' core values
Required Results:
5-10 new sales opportunities per month
Attend a minimum of 8 networking events per month
Deliver a minimum of 8 talks to organizations and companies per year
Proficiency with navigation and content of online learning management platform
Complete Sandler Foundations training
Required Cognitive Skills:
Ability to quickly identify opportunities and prospect's needs
Innovative problem solver
Quick learner
Works well under pressure
Required Habits:
Keep daily behavior/attitude journal
Execute established Sandler sales cookbook daily from Shulman & Associates offices
Dress in professional attire when representing Shulman & Associates
Read one business book, Sandler or otherwise, per month
If you're interested in taking the next steps to success for your future, email your resume to Kevin Shulman at kevin@weexpectsuccess.com